The fitness fad is a global phenomenon. Everybody seems to be more concerned with not just their bodies, but their health as well. The industry itself isn't shying away from the attention. The health-conscious era inspired product development from supplements to training equipment. Being a fitness trainer became a lucrative job.   With too many fitness products to choose from, all promising surprising results and the moon and the stars, choosing the right one for your specific needs is a tiresome task on it own. Do  I hire a trainer or do I buy an exercising machine?
It doesn't stop there.
No matter how wonderful a product is, if we aren't motivated enough to follow through our goal – then it would be all for naught. Remember the first series of foldable ab exercising equipment? I used it diligently during the first week. Then work got in the way. The ads say 'see amazing results in just 14 days' but when it got to a month of having it mostly hidden under my bed, I didn't see amazing results and I even had the audacity to say that it was the equipment's fault. When I think it would have if I used it.
I won't even begin to tell you about the running groups I've joined or foldable leg exercising machine.
Thus, I have reached the point where I believe what I needed was something personalized for my needs. I also admit that I don't have the time to go to a gym and follow a trainer's fitness schedule. I also know that I have the attention span of a goldfish and get distracted very easily. Finally, I started listening to Vi.
Vi is not a person, but a fitness tracker and more. Lifebeam created this tracker with artificial intelligence that will answer the dilemma of buying the right product for our fitness goals and getting motivated enough to actually use them.
Vi is a personal trainer who you won't find in the gym, but instead on a pair of high-tech bio-sensing earbuds. The AI will train you, coach you, keep you focused on achieving your fitness goals.
According to the guys at LifeBeam, Vi is the most personal, personal trainer. Vi is apparently ready to take on your specific fitness, weight, health or training goals. The artificial intelligence facet of the product will speak to you in a pleasant voice using Harman/Kardon technology and coach you while you do aerobics,  cycle or jog. In short – it's a fitness tracker that comes with a more personalized and personable experience.
The earplugs collect data from the user and outside factors through these sensors: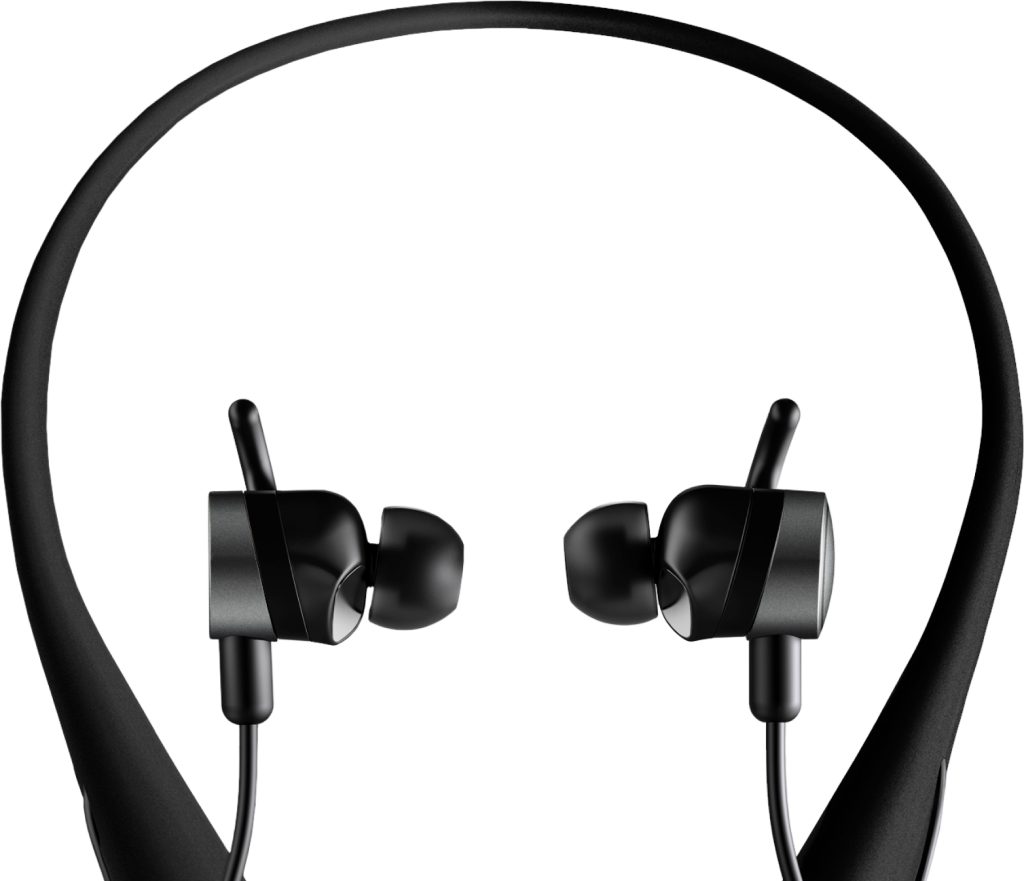 The sensors and the AI work together to monitor data from the user, from the weather, learn from patterns of use and suggest that you keep moving or take a break accordingly. The artificial intelligence will work as your smart assistant and depending on the weather, will remind you of your schedule or adjusts it automatically.
The AI also notes the music you like and use them to encourage you to get off the couch and workout to the tune and beat perfect for you. Don't be surprised to hear Jon Bon Jovi playing on my ear plugs because Vi knows my guilty pleasure in music.
Then there's the thing I love most about Vi. The AI knows when to use encouraging phrases like "amazing effort today" by using the data it accumulates and processes. The reassuring and pleasant voice will tell you how much calories you burned, the distance you ran, and heart rate during the workout through your mobile app either Apple's Health Kit and Google Fit (meaning it works on Android and iOS smartphones.) Vi comes with noise filtering earphones, sweat-proof neck strap and a mic directly in front of your mouth.
Get Vi for yourself and experience a whole new level of fitness tracking, coaching, and a little bullying to run faster and keep you focused on achieving your fitness goals.